Predictive Maintenance applied in Mineral Processing plants
ALPHA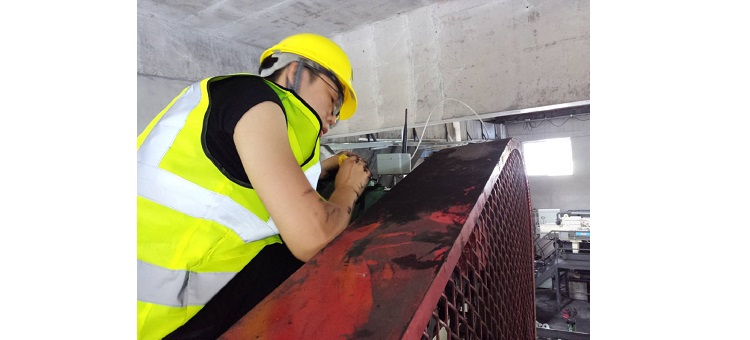 ---
The long trip to predictive maintenance begins with a solid foundation from scratch.
The car with "sickness" on the road brings security threats to traffic; the production equipment work with "sickness" brings huge losses to the factory. For example, Intel's production line in Dalian creates a value of 150 million yuan every day. Even if it is down for one hour, the losses will be unbearable. Therefore, it is especially important to prevent equipment from "working with sickness". Let's take a look at several methods to maintain and repair industrial equipment:
Remedial maintenance: It belongs to after-the-fact maintenance, as the name suggests, it is never too late to mend and it's the worst policy.
Preventive maintenance: It belongs to the prior maintenance, and the equipment is regularly repaired based on time, performance and other conditions. It is a better policy to plan ahead with experience.
Predictive maintenance: It belongs to pre-maintenance, based on various sensors installed on the equipment, monitors the running status of the equipment in real time, and automatically triggers an alarm or repair command if a fault is discovered. Being a prophet is actually the best policy.
At present, the number of devices in stock in the market is considerable, and more than 80% of the equipment has not adopted an effective predictive maintenance program, and the cost of equipment maintenance exceeds 50% of the total life cycle cost of the equipment. According to the latest market report of IoT Analytics in 2017, the CAGR(the compound annual growth rate) of predictive maintenance in 2016-2022 is 39%, and the total expenditure will reach 1.096 billion by 2022.
Predictive maintenance will increasingly highlight the advantages of the few "killer" applications in the Industrial Internet of Things in the near future. Internally, predictive maintenance is used to optimize production operations and will result in an efficiency gain of 20-30%. From the outside, if equipment manufacturers introduce predictive maintenance services, it is possible to reverse the current competitive state "once for all". From a strategic perspective, predictive maintenance represents a historical choice for industrial service and future business model shifts.
For instance, the Artificial Intelligence Enterprise SparkCognition is helping wind power operators achieve predictive maintenance. As profit margins of the wind power industry are getting thinner, wind turbines must operate at maximum capacity, and any downtime will greatly affect revenue.
In order to meet the market demand, SparkCognition analyzes the data that wind power enterprises can collect but not use. Through AI algorithm, SparkCognition can predict the final failure mode and feed the prediction results back to relevant experts, management and operators. Take timely action to avoid failures.
For individual components on a single wind turbine, SparkCognition conservatively estimates the annual cost savings from using AI:
Downtime loss: $1,000
Operation and maintenance: $2,500
Total savings: $3,500
Moreover, according to forecasts, as the number of components being monitored increases and machine learning continues to improve, the cost savings will increase significantly.
InnovativeBinaries uses artificial intelligence to provide predictive maintenance support for a variety of aircraft. Due to the excellent reliability of the aircraft, it also brings some "troubles" of the shortage of fault data samples. At this time, the most effective way is to learn how to detect anomalies from a large amount of health data.
InnovativeBinaries analyzes a large number of aircraft health data to identify aircraft conditions that deviate from health and abnormalities. By quantifying the daily health of the aircraft, it is immediately marked as soon as minor changes occur and triggers relevant warnings.
As mentioned in the opening paragraph, predictive maintenance of equipment will set off a new round of great changes. From remedial maintenance, preventive maintenance to predictive maintenance, it has become a trilogy of industrial management. Begin with the networking of devices and the outgoing of information islands, through the edge computing and IoT cloud platform, realize effective connect among each other, so that all core equipment in the factory can be monitored, managed and used more effectively. The prototype of the future smart factory will start here.
With its deep foundation and rich experience in the mining industry, ALPHA provides predictive maintenance systems for mineral processing plants, reducing the downtime of equipment for plant selection and maximizing equipment utilization. Currently, it has been launched in several coal preparation plants. For more details, please consult ALPHA team!