ALPHA Intelligence: PdM, Remote Control, and valves in Hannover Messe 2019
ALPHA PdM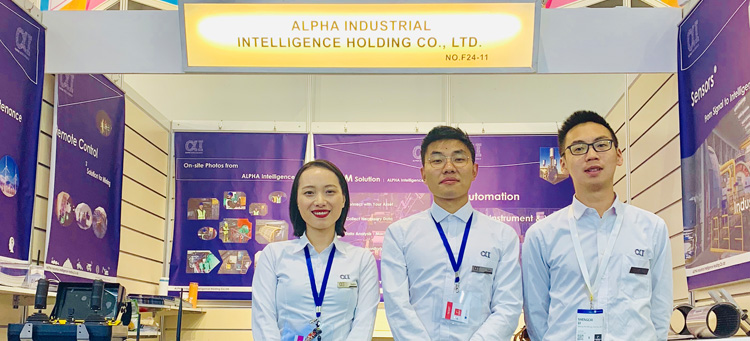 ---
Start from 1947, Hannover Messe is the most influential industrial exhibition. "HANNOVER MESSE 2019 showed that it is the world's most important platform for all technologies related to industrial transformation," said Dr. Jochen Köckler, Chairman of the Managing Board at Deutsche Messe. "More than 215,000 visitors used HANNOVER MESSE to invest in new technologies and prepare their businesses for the future. "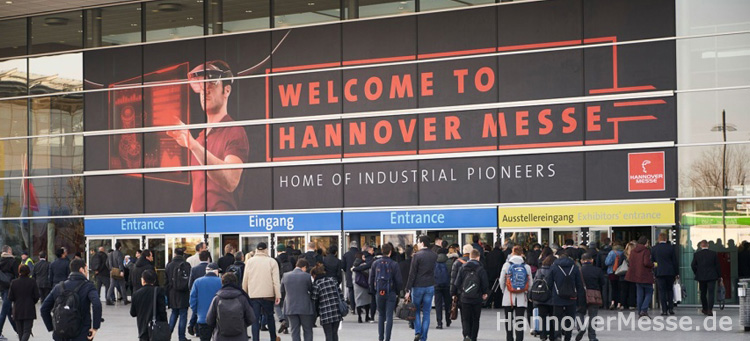 '5G application' 'Artificial Intelligence' 'Machine Learning' are main keywords of Hannover Messe 2019. Predictive Maintenance is still a hot topic this year. 'Repairing machines before they break down – that is what predictive maintenance can do. Integrated machine monitoring is what you need to do it.' 'The topic of predictive maintenance has become increasingly important in recent years, and is inseparable from the themes of Industry 4.0, the Internet of Things and Big Data. Technology manufacturers are equipping machines and industrial systems with sensors that enable remote monitoring when combined with the right software. '
'The record-breaking turnout underlines the international significance of HANNOVER MESSE and shows Germany's strength as an industrial location," said Köckler. The top visitor countries after Germany were China (7,200), the Netherlands (5,900), Italy (3,400) and the USA (3,400). Partner Country Sweden contributed 2,600 visitors.
(Resource: HannoverMesse.de)
At the opening ceremony, German Chancellor Angela Merkel said that the Hannover Messe witnessed the integration of machines and digital, artificial intelligence and information technology, and maintained a leading position in the world.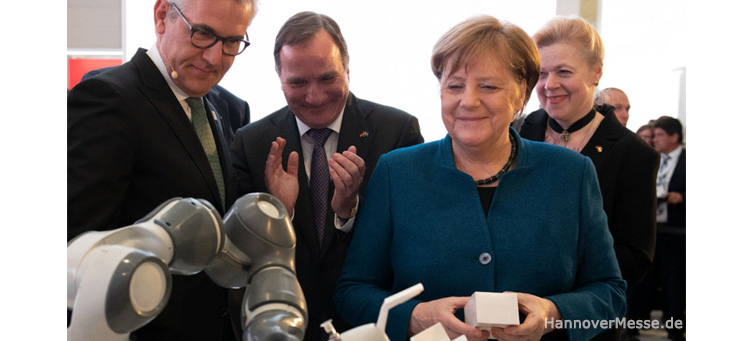 German Chancellor Merkel
ALPHA Industrial Intelligence Holding Co Ltd, short for "ALPHA Intelligence", brings predictive maintenance solutions for industrial equipment, such as motors, pumps, gearboxes, generators, etc. As a leading international service provider of industrial intelligence, ALPHA focus on predictive maintenance application and optimization, and has attracted visitors worldwide and achieved several intentional cooperation.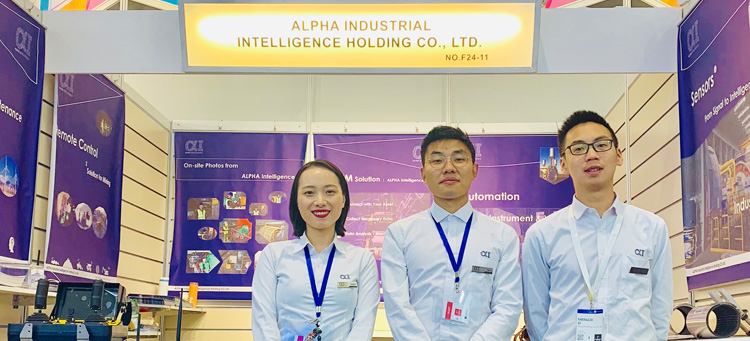 Get ready!
The first custmer is an Internet of Things analyst, who specializes in predictive maintenance market analysis and writes articles, and is very interested in predictive maintenance of ALPHA. He has detailed communication with ALPHA's staff from hardware to cloud software.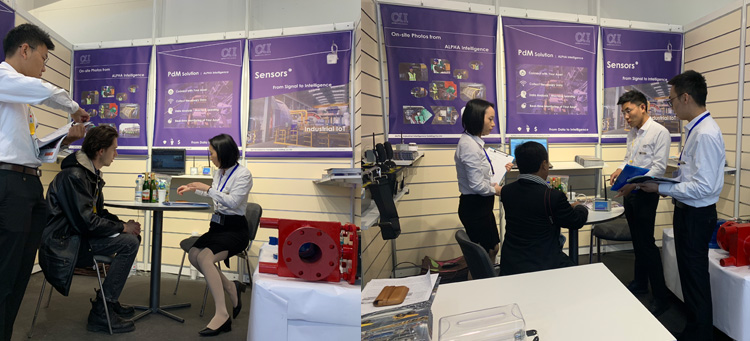 As a fast developing and good maintenance strategy, predictive maintenance has been applied in many factories in many countries. Friends from India have tried out the sensors on pumps and motors in chemical plants. They have learned about the Intelligent Cloud maintenance platform of ALPHA and are ready to use it.
At Hannover Messe, ALPHA has reached to friends from over 30 countries, the main applications are chemical plant, water treatment, machinery factories, etc. The wireless sensors offered by ALPHA has been preferred by customers.
Predictive maintenance as the future direction, some customers with good knowledge of the ALPHA system, are ready to bring back into their domestic market.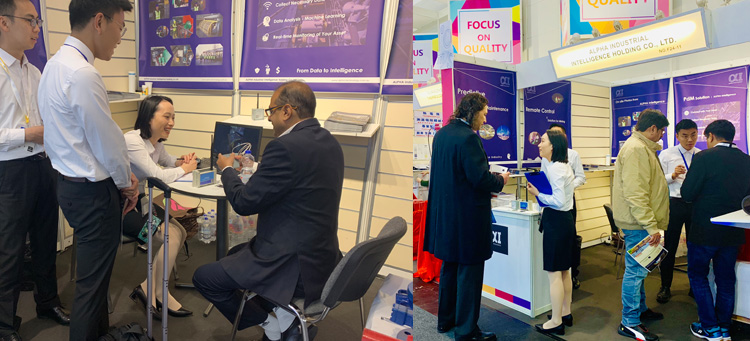 Moreover, although as an exhibition of industrial intelligence, customers also come from different industries. So there are many customers interested in other products of ALPHA, such as remote control for cranes and other heavy equipment, and automation instrument & Valves.
There are many giant companies participating in the exhibition, including Schneider, Siemens, ABB, Ericsson, Huawei, Nokia, Microsoft, IBM, Amazon, Emerson and so on. Nevertheless, ALPHA has made great achievements with its small but refined solutions.
Through the exchange of technology and cooperation in different aspects, ALPHA can deeply feel the customers'understanding of industry dynamics.
ALPHA will conduct deeper communication and strive to provide high quality services to end-users of factories, or equipment manufacturers, as well as industrial automation service providers. With strong R&D support, ALPHA PdM application will be used to the best, and bring substantive benefits to various customers.
#Snapshots