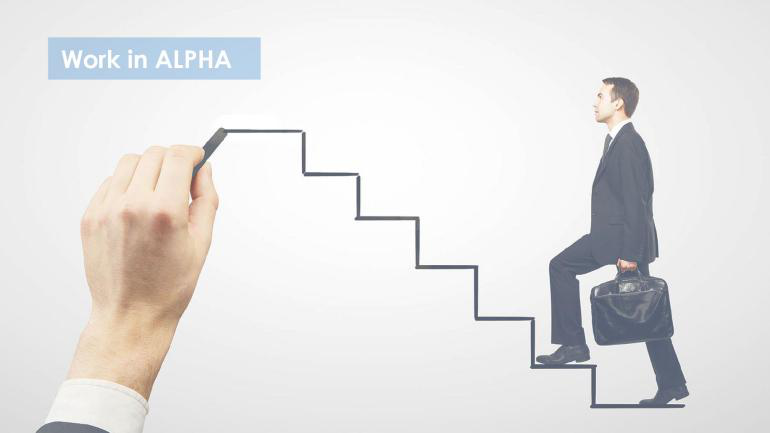 ---
People works here
---
Alpha has a good working atmosphere and an international management style. There are also experienced seniors in the young team, as well as young and positive youth. With a period of less than one year, the intern can grown up here as the head of the international project business from the student.
Alpha began its internship program in early 2017 and students interned in international trade before graduating. Guided by professional seniors, participate in the implementation of various projects within the company. It involves domestic reception of foreign customers, technical exchange participation, collaborative international trade document work, and foreign project management in project delivery. In Alpha, interns are not used to slap errands, nor do they deal with text work day after day, sitting in the office. After participating in various projects and training, at the time of less than half a year of graduation, the equipment supply contract with a major customer in Southeast Asia was completed, with a contract amount of more than RMB 2 million. Moreover, the subsequent equipment supply needs are constantly increasing, and there is a greater chance of completing more contracts. This brings not only rich project bonuses, but also the accumulation of business capabilities and opportunities for rapid growth.
Experience is the treasure, also the young and willing to struggle. Alpha is happy to use our own platform to progress with young people who are looking forward to growing up.